---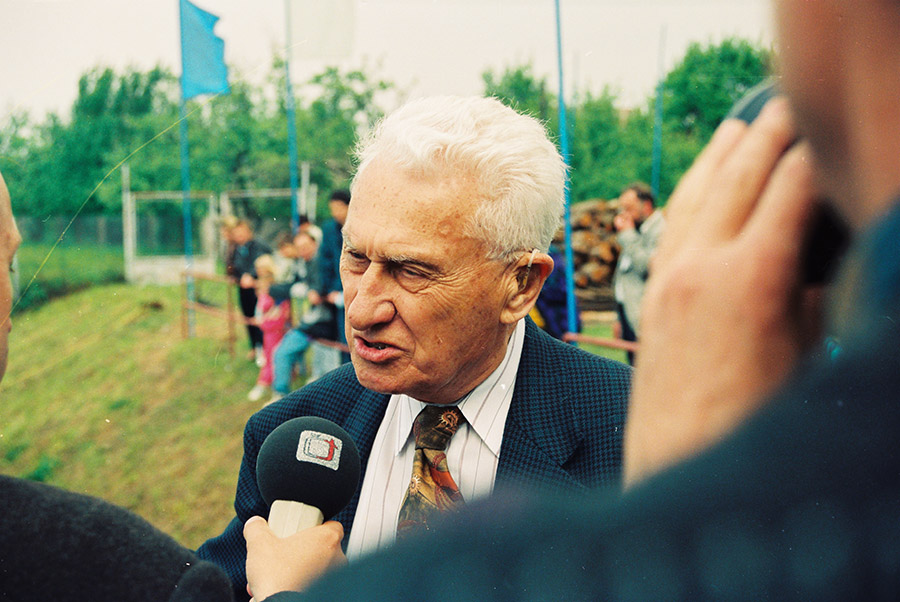 Tomáš Baťa Jr.
Agency for tourism development on the Baťa canal
The newly established Agency for Tourism Development on the Baťa Canal decided to follow the successful year 1995 and to repeat the above-mentioned project as a 1996 major tourism programme. The foundation, in cooperation with municipalities, ensured the construction of landing places in Veselí nad Moravou and Uherské Ostroh; together with the City Museum in Veselí nad Moravou it extended the above-mentioned exhibition, and it tried to promote the event in mass media. Cruise operators offered a new and bigger ship. In spring 1996, Tomáš Baťa himself came to christen a small Hungarian passenger ship with his name and name of his father, who is considered to be the founder of the Canal. The První moravská plavební a.s. First Moravian Sailing Joint-Stock Company became the first operator of the ship called TOMÁŠ BAŤA, and it set out for its first cruise immediately after the baptism on 14 May 1996. Beginning with 22 May, the ship was regularly operated between Veselí nad Moravou and Uherský Ostroh.

In the first months, the ship sailed twice a day on Saturdays and Sundays, and it also offered individual cruises for groups. The cruise ran only on the Morava River, without passing through locks and cruising on the canal section. It ended on the right bank, in Uherský Ostroh below the local weir. The ship anchored at the building of the Povodí Moravy Company, in front of the then not used lock with chamber. Although the programme also included the exhibition about the history of transportation on the Baťa Canal and about the life along the Morava River, which was installed in the City Museum in Veselí nad Moravou, the implementation of the project faced permanent operational problems. The ship was unreliable, and with its parameters it was not suitable for cruises on the canal (moreover, the existing locks were not repaired). The cruise on the Morava River with limited views was unattractive.
In the 1996 sailing season, altogether 5500 persons were taken for a cruise within the four-kilometre-long section. The big distance between the exhibition and the landing place, which was 800 metres, was another difficulty. The coordination among all the participants, meaning the foundation, the cruise operator, and the exhibition organizer who also was responsible for the ship capacity utilization, was also demanding. The ship had not a safe place for anchoring, needful hinterland, and power connections. Despite many problems, the intention to create a programme for visitors, whereby the cruise is only a part of a large whole, proved correct. However, generally the intention emerged as being too complicated to be viable in the existing circumstances, and the foundation decided to choose another direction. Despite many problems, the project met with acceptance and it supported the reconstruction of the lock in Veselí nad Moravou, which opened the way for cruises to Vnorovy.
---